Bobby Peterson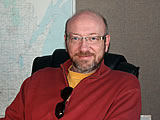 Executive Director - (608) 261-6939 ext. 201

Bobby is the founder and Executive Director of ABC for Health, Inc. and My Coverage Plan, Inc. A 1987 graduate of the University of Wisconsin Law School, Bobby began his law career at the Center for Public Representation. In 1994, Bobby founded ABC, which continues to connect children and families with health care benefits through advocacy and benefits counseling. Bobby has extensive experience representing clients with access to health care and coverage issues, particularly health insurance claim denials. In 1998 he helped found the Public Interest Law Section of the State Bar of Wisconsin. In 2011, Bobby was recognized by the State Bar Public Interest Law Section with the Dan Tuchsherer Lifetime achievement award. In 2005 he helped initiate HealthWatch Wisconsin, a statewide outreach, education, and advocacy organization that promotes better access to health care and coverage. In 2010, he founded a new subsidiary organization, My Coverage Plan Inc, an innovative new technology firm to help providers and consumers connect to and maximize all available health care coverage. Bobby loves to travel and to explore new places. He enjoys a good craft beer, food from the grill and a strong cup of black coffee in the morning.
Katherine Watson
Health Benefits Advocate - (608) 261-6939 ext. 225

Katherine is a Health Benefits Advocate at ABC for Health. She graduated from Alverno College in May of 2019 with a BA in history. As a student, Katherine was involved in a number of political and social justice causes, including leading her campus's voter outreach initiatives in advance of the 2018 midterm elections. She is excited to bring her advocacy and public outreach experience to ABC to help clients navigate the health care system and obtain access to affordable services. In her free time, Katherine enjoys hiking, listening to music, and spending time with family and friends.
Nick Tanner
Legal Advocate - (608) 261-6939 ext. 218

Nick is a Legal Advocate at ABC for Health. He is a rising second year law student at the University of Wisconsin Law School and earned his Bachelor of Arts degree in Philosophy from Creighton University in Omaha. Prior to law school, Nick worked with affiliate contracts for Yahoo, Inc. for 6 years. At ABC, he leads the Healthcheck Task Force and is a healthcare coverage advocate. In his free time, he enjoys backpacking, hiking, and fishing with his wonderful dog, Judy.
ABC for Rural Health, Inc.
Mike Rust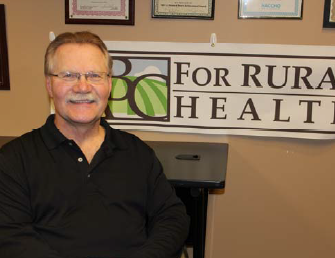 Chief Operating Officer - (608)358-0028
Mike is the Chief Operating Officer of ABC for Rural Health in Balsam Lake, WI. Mike is a Health Benefits Counselor and a pioneer in developing the concept and practice of health benefits counseling. Through his investigative efforts, he uncovered widespread misapplication of the Medicaid Deductible Feature, the Family Fiscal Unit determination process, and birth cost recovery systems. He has written a health care competency model and curriculum for Wisconsin's public health workforce, and he continues to work with health care providers and public health offices across Wisconsin to promote clinic, hospital, and agency-based health benefits counseling. Over the past two years, Mike has focused his advocacy efforts on access to mental health and substance use treatment services; while also continuing to work on issues related to HealthCheck (EPSDT), Birth Cost Recovery, and the development of training and technology to support benefits counseling work at clinics, hospitals, and health departments.
Brynne McBride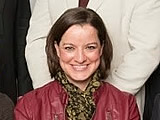 COO - (608) 261-6939 ext. 210

Brynne is the Chief Operating Officer for ABC for Health Inc., where she has provided program and grants management, financial operation, and legal services support services since 2007. Brynne helps translate the agency's direct client work into education, training, and policy recommendations, contributing to HealthWatch Wisconsin, Inc. Before ABC, Brynne worked as an attorney for Wisconsin Judicare, a Legal Services Corporation office in northern Wisconsin. She received a law degree from the University of Iowa College of Law and degrees in Chemistry and Political Science from Bryn Mawr College. Brynne and her husband live in Madison, but spend most weekends on their organic farm in rural Jefferson County where she gardens, cans fruits and vegetables, and sips coffee while enjoying views from the old porch swing.
Samantha "Mana" Kleiser
Health Benefits Counselor - (608) 261-6939 ext. 226

Mana is a Health Benefits Counselor at ABC for Health. She received her Bachelor's Degree in African Cultural Studies from UW-Madison in December of 2018. During her time there, she had the opportunity to study abroad in Fes, Morocco where she was able to focus on speaking Arabic and researched public health systems (and their problems) of Morocco. Mana is excited to use this position to help low income individuals with their access to affordable health care. In her free time, Mana enjoys camping, rock climbing, spending time with family and friends, and of course, the occasional Netflix binge.
Felipe Mesa-Morales
Bilingual Health Benefits Advocate - (608) 261-6939 ext. 204

Felipe is a Bilingual Health Benefits Advocate with ABC for Health. He is a graduate of the College of William and Mary with a Bachelor of Science degree in Biology and Public Health. After graduating, Felipe worked in Washington D.C where he gained experience in health policy, advocacy, and research and was able to use these skills to co-author a policy paper that was published in 2018. Felipe hopes to use his background in advocacy and policy to help individuals of all backgrounds and economic status obtain affordable healthcare coverage. Outside of office hours Felipe spends his time playing games, hanging out with friends, and listening to music.
My Coverage Plan, Inc.
Taylor Smith


Web Developer - (608) 261-6939 ext. 219

Taylor Smith is a web developer for ABC for Health, Inc. and My Coverage Plan, Inc., where he specializes in interface design and user experience. Taylor received a B.A. in Mathematics from Arizona State University and completed post-bacc work in both linguistics and computer science. His professional background ranges from documentation of endangered languages to choral music arrangement to tech consulting for arts-centric startups. When not building the face of MCP's applications, Taylor enjoys a number of creative hobbies including music, writing, and photography, and harbors a minor obsession with board games.